We have been informed that for some years, the Royal Presidents were presented with canes.

Their name and year was engraved on the cane and given to them to thank them for the work accomplished at College Royal week end.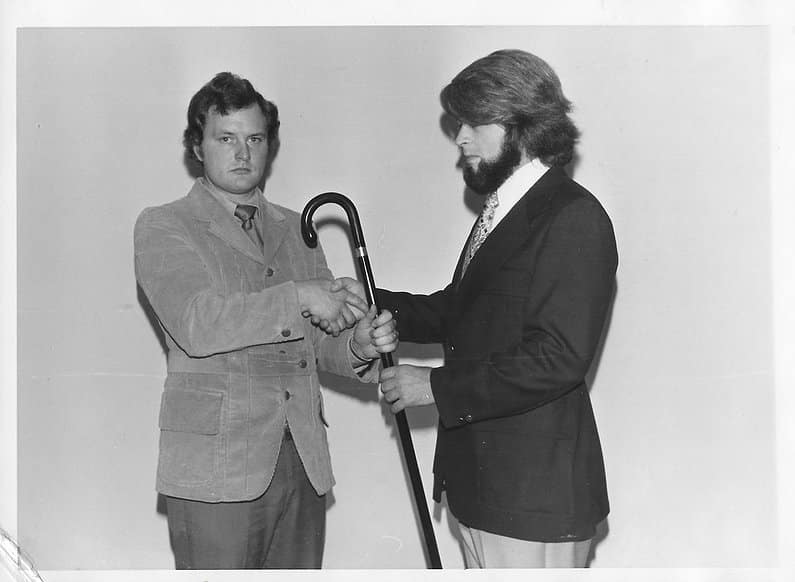 Pictured below is Dwight Karren (left) presenting the Royal President's cane to Tom Fahey, President of the '72 Royal. The next picture shows the cane which is engraved with the name and date.

Do you know someone else that got a cane or did you get a cane yourself? If so please send a picture to the webmaster.

If you have a cane and would like to donate it to the new Alumni Historical Building, we will display it with your name and info.