By Joe and Grace Allison -year '68
Graduates of Kemptville College descended upon their new Alumni home at Lombardy Fairgrounds for the annual meeting on Saturday, August 19th. Graduating years were represented from 1949 to 1998/99. Years ending in 03 or 08 were honour years, which are celebrated every five years. The 2022 reunion saw years ending in 00, 01, 02, 05, 06, and 07 featured in order to catch up for COVID cancellations.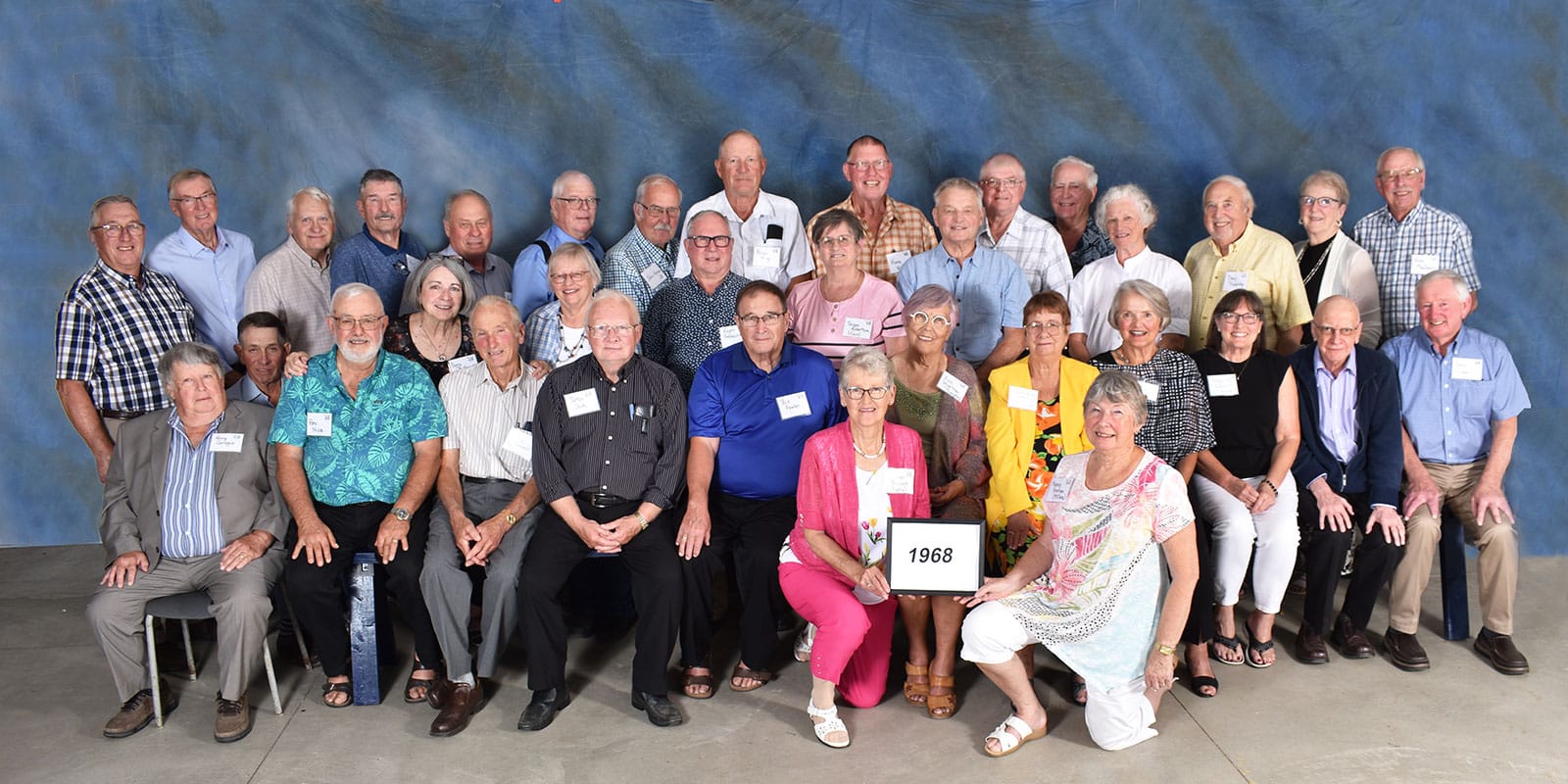 Seventy-two grads and partners enjoyed lunch, followed by 154 attending a delicious chicken dinner prepared and presented by the Lombardy Fair board ladies. The evening program included tributes to Ron and Joyce Burgess for their significant contribution toward the historical building planning, construction, and curating, as well as recognition of Isabel and Don Kinnear for their outstanding fundraising activity.
Allan Earle, on behalf of year '73, presented a cheque in the amount of $4000.00 toward the Kemptville College Alumni scholarship fund, which had been raised at their 50th reunion event held on April 27th. This generous donation, in combination with the evening's auction results, saw $6036.00 raised in total for the Alumni scholarship fund.
Year '68 turned out in force with 56 for dinner, including 35 grads. Once again, they claimed the 'spirit award' until 2024's gathering decides the next year's trophy holder. All Kemptville Alumni are welcome and encouraged to attend each annual celebration, not just their honour 5-year increment. It is a wonderful opportunity to reconnect with old friends, make new friends, and keep abreast of Alumni developments.
Mark August 17th, 2024 on your calendar now. Years ending in '04 and '09 will be honoured but remember everyone is welcome to attend. 2024 Scholarship forms will be on the web shortly. Check out www.kcalumni.ca .