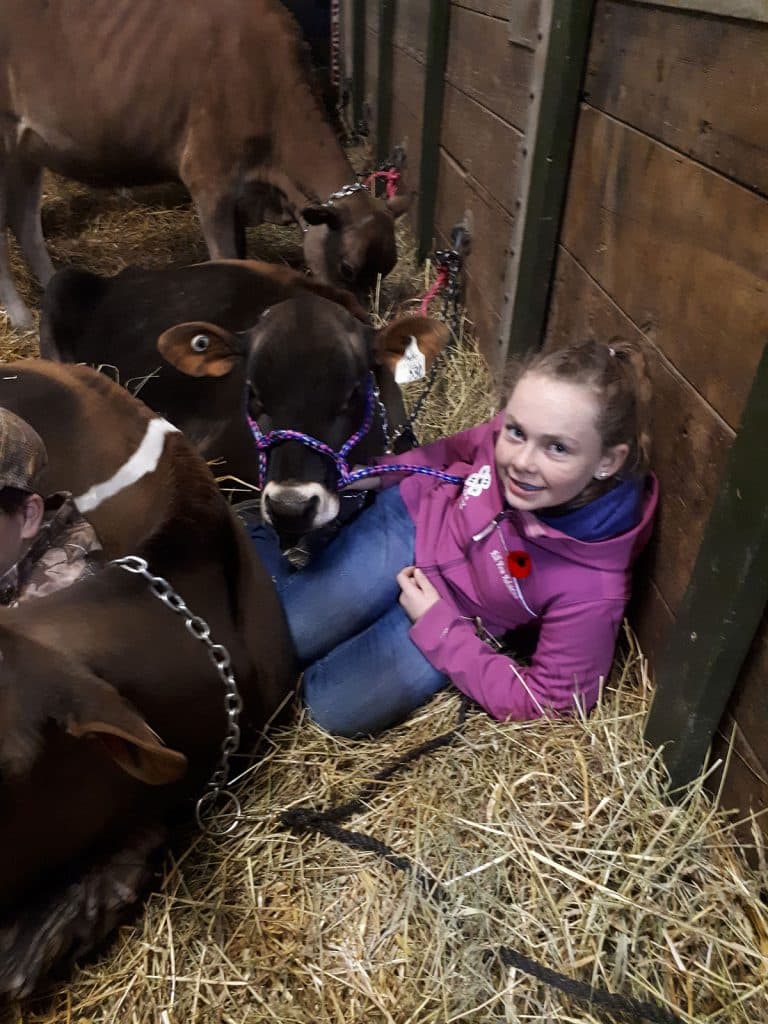 Addison Dwyre from Elgin, attended the Royal this year to show her Jersey calf. She showed in the Novice Class of the Jersey Youth Showmanship Competition. Addison, 12 years old, did not graduate from Kemptville College but her family and calf have Kemptville College connections. Her mom Tessa is a 2003 grad. Her dad Michael is a 2000 grad and her grandpa Bill Dwyre graduated in '72.To top all that, her calf shown with her in the picture is Lorivale Tiquila Hydro. Lorivale Farm has another Kemptville grad, Lori Chamberlain who graduated in '83. She farms with her husband and son in Marmora.
Curtis Clark Achievement Award
Another highlight at the Royal was the presentation of the Curtis Clark Achievement Award. Andrew Vander Meulen, a '89 grad was the 33rd recipient of this award which was established to honour Curtis Clark, a respected Alberta Holstein breeder. Andrew, with his wife Jennifer,and family own Avonlea Genetics Inc. in Brighton.