The Kemptville College Alumni Association recently presented their two scholarships.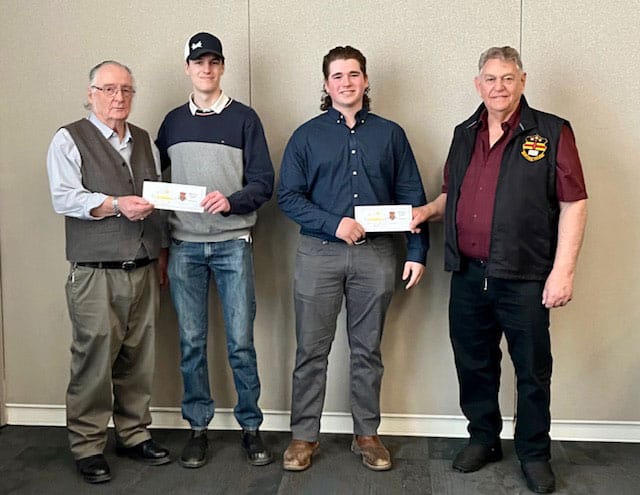 Pictured are the two recipients and the presenters. ( Gordon, Dylan, Arden & Mel )
Gordon French, Alumni President, presented Dylan Wallace, from Kemptville, with his scholarship. Dylan is in his second year at the Perth Campus of Algonquin College in the Business Agriculture Program. Dylan hopes to eventually take over his family's cash crop farm and logging operation.
Mel Shannon, Alumni Vice President, presented Arden McWilliams from Navan with his scholarship. Arden is in his second year of a three-year Farm Management & Technology Program at MacDonald College in Saint Anne de Bellevue. Arden plans on working as an agronomist and helping on the family farm.
Congratulations to Dylan and Arden for applying and receiving the $1000 scholarships.