Joe and Joy ( deHaas ) Krol '80 Grads
Joe and Joy are both year '80 grads. Joe was raised on a dairy farm near Williamstown and graduated from the Agricultural program at KCAT. After graduation he worked on his parents' farm until purchasing his current farm in Berwick in May 1984. Joy was raised on a dairy farm near Maxville and graduated
from the Food and Fashion program at KCAT. After graduation she worked at Riopelle Fabrics in Ottawa until she married Joe and began farming with him in September,1984. Joy also continues to enjoy her other career as a seamstress.
Although they had met at college, it was a chance encounter at the Glengarry Highland Games in 1983, that really brought them together.
They are the proud parents of two daughters, Natalie and Lauren, and two sons, Andrew and Thomas. As you can see from the family picture, Joe and Joy are proud of their children's partners and, of course, their beautiful grandchildren.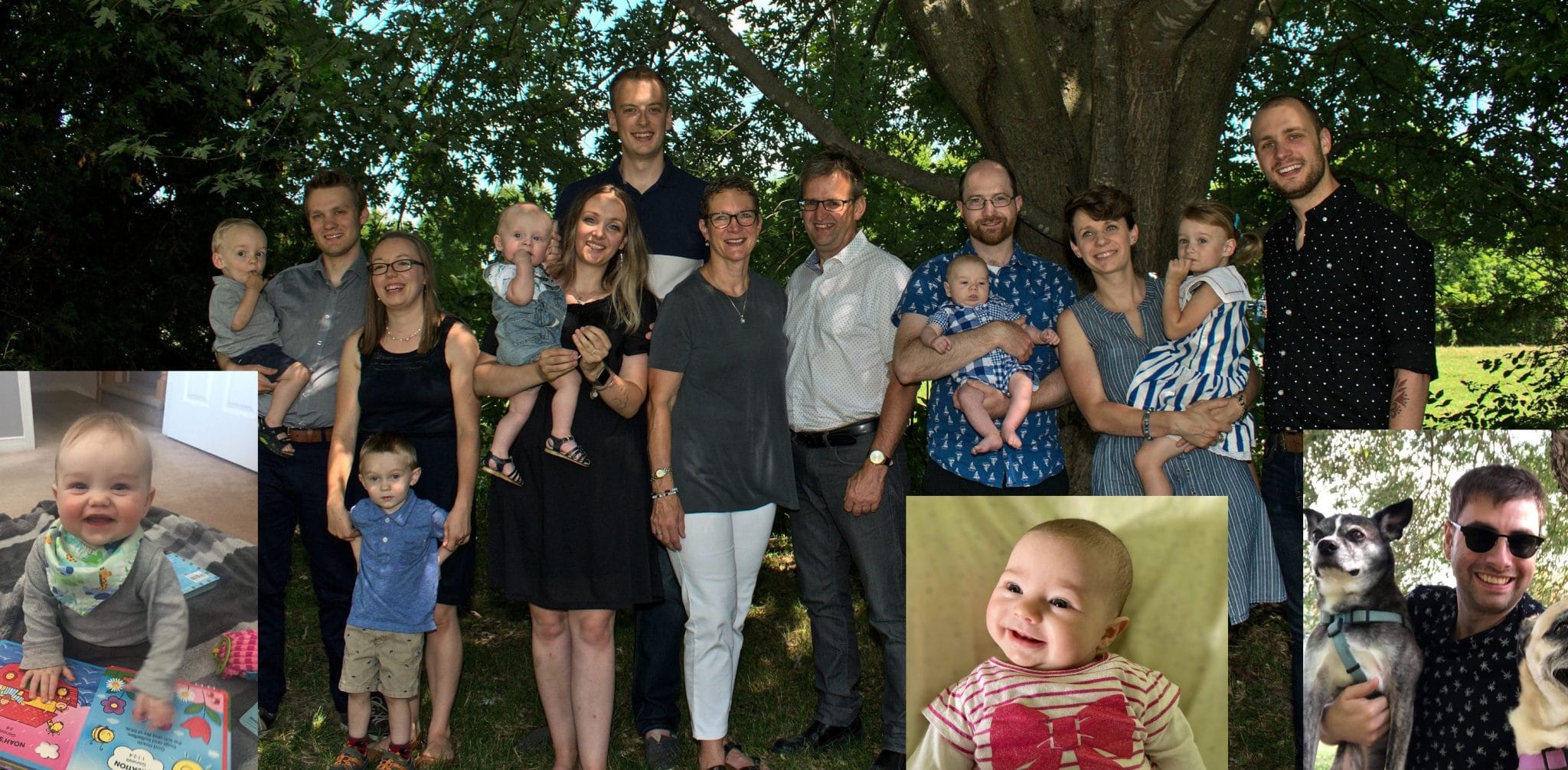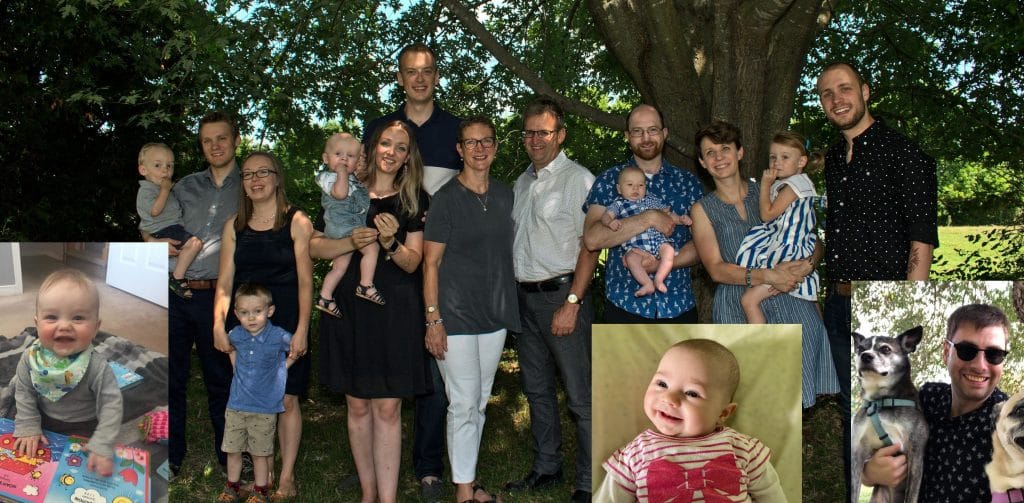 Krolane is a dairy farm with purebred Holsteins. When their children were younger they participated in4-H and cattle shows. Now as empty nesters Joe and Joy are busy with the cattle and crops of hay, corn and soybeans. They use conservation tillage and no-till and have received the Soil Conservation Award from the Stormont Soil and Crop Improvement Association.
Both Joe and Joy have and continue to be involved in their community. Joe has been a 4-H leader and a past president of both the Stormont 4-H Association and the Stormont Holstein Club. He is actively involved with the Stormont Federation of Agriculture and the Knights of Columbus. When Joe was a director of EBI/EastGen, he presented our Historical Building plans to them and we thank him for doing this and EBI/EastGen for their generous donation.
Joy has been involved in 4-H, North Stormont Silver Blades Skating Club, local Catholic Women's League and was a very active school volunteer when their children were younger. The Seaway Valley Theatre Company has benefitted from her fashion skills. As a member of the Sisters for Life group, which organises local fundraising activities for various cancer initiatives, she has helped raise over $160,000 over the past eight years.
Every community would love to have Kemptville grads like Joe and Joy in their community. Thank you both for all you are doing and have accomplished.